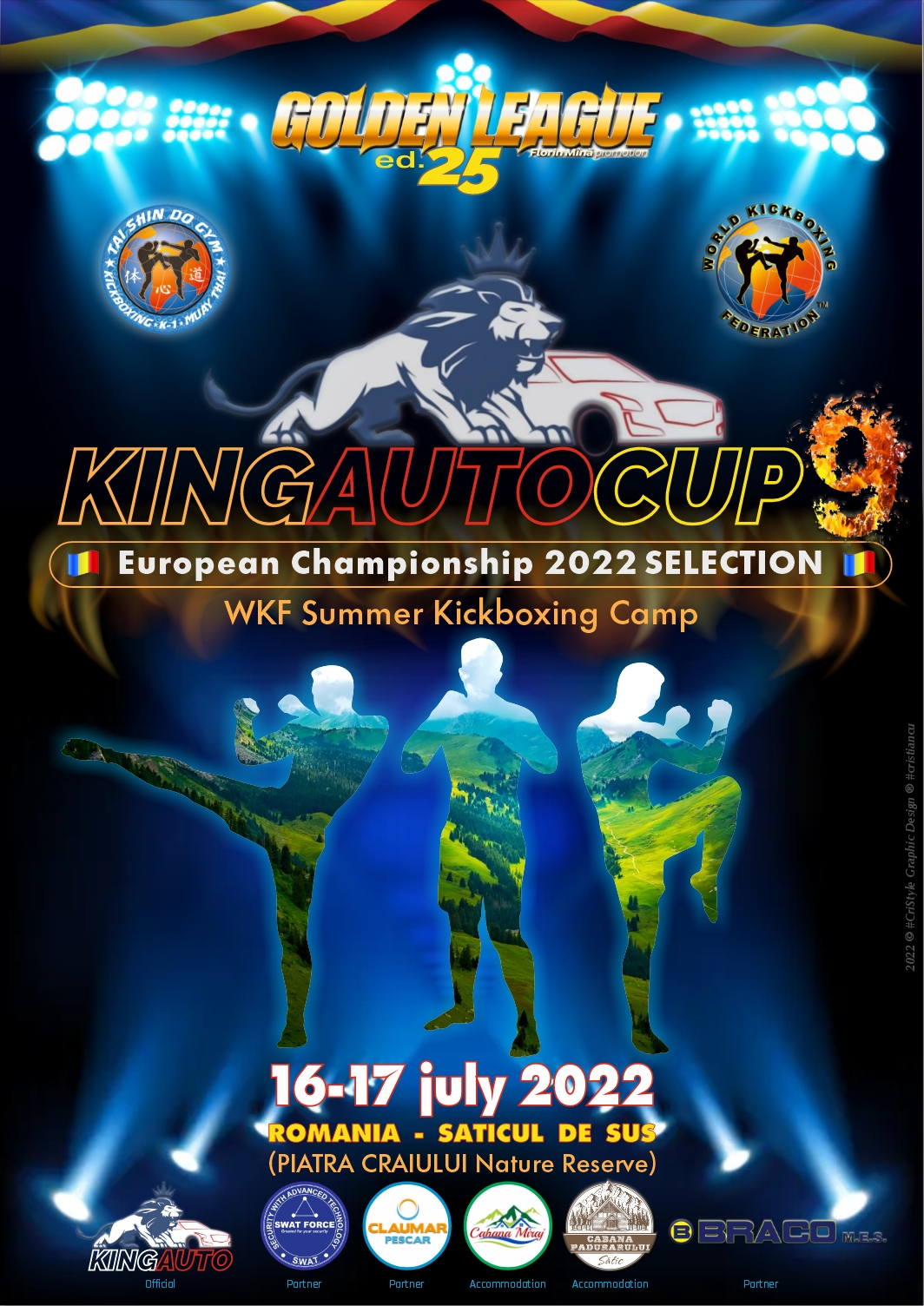 Master
Florin Mina
,
WKF Romania
President, wishes to announce you all that between 16-17th of July 2022, in Saticul de Sus, located in the Natural Reservation of Piatra Craiului, Romania, he will host the 25th edition of Golden League Championship
"KING AUTO CUP IX"
.
The event will take place under the aegis of the World Kickboxing Federation; promoter
"Tai Shin Do Gym"
The event will take place with the support provided by Mr Marian Neculai, CEO of the company King Auto and president of honour for WKF Romania. For any further request please contact Mr. Mina directly by MAIL
Our special guest, Mr Fritz Exenberger, President of WKF will arrive from Austria in order to join us all at the event and participate to our Kickboxing training (Semi contact, Light contact, K-1) and Muay-Thai.