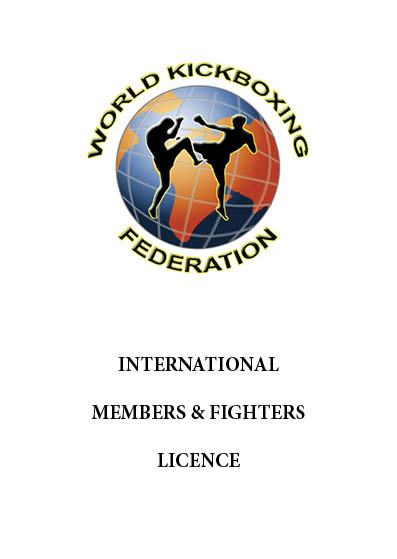 WKF head office would like to remind all our presidents to fix and to to update on time WKF fighters license (sport book) for all participants for all international
WKF
Championships. Please pay attention to the
valid
medical certificate !
All international teams are requested for, to present their valid WKF licenses by registration and weigh-in.
Of course you can get new one´s on request on the official WKF desk.
For new sports passes or current annual stamps, please fill in the
FIGHTER PROFILE
, add a jpg Photo at and show your fighter license by registration in the venue.