From the beginning WKF had always a very strong Form division.
WKF FORMS DIVISON responsible for development, referee training and Supervisor for many European and World Championships.
These are the 6 official categories for WKF Forms:
VALID 01.01.2023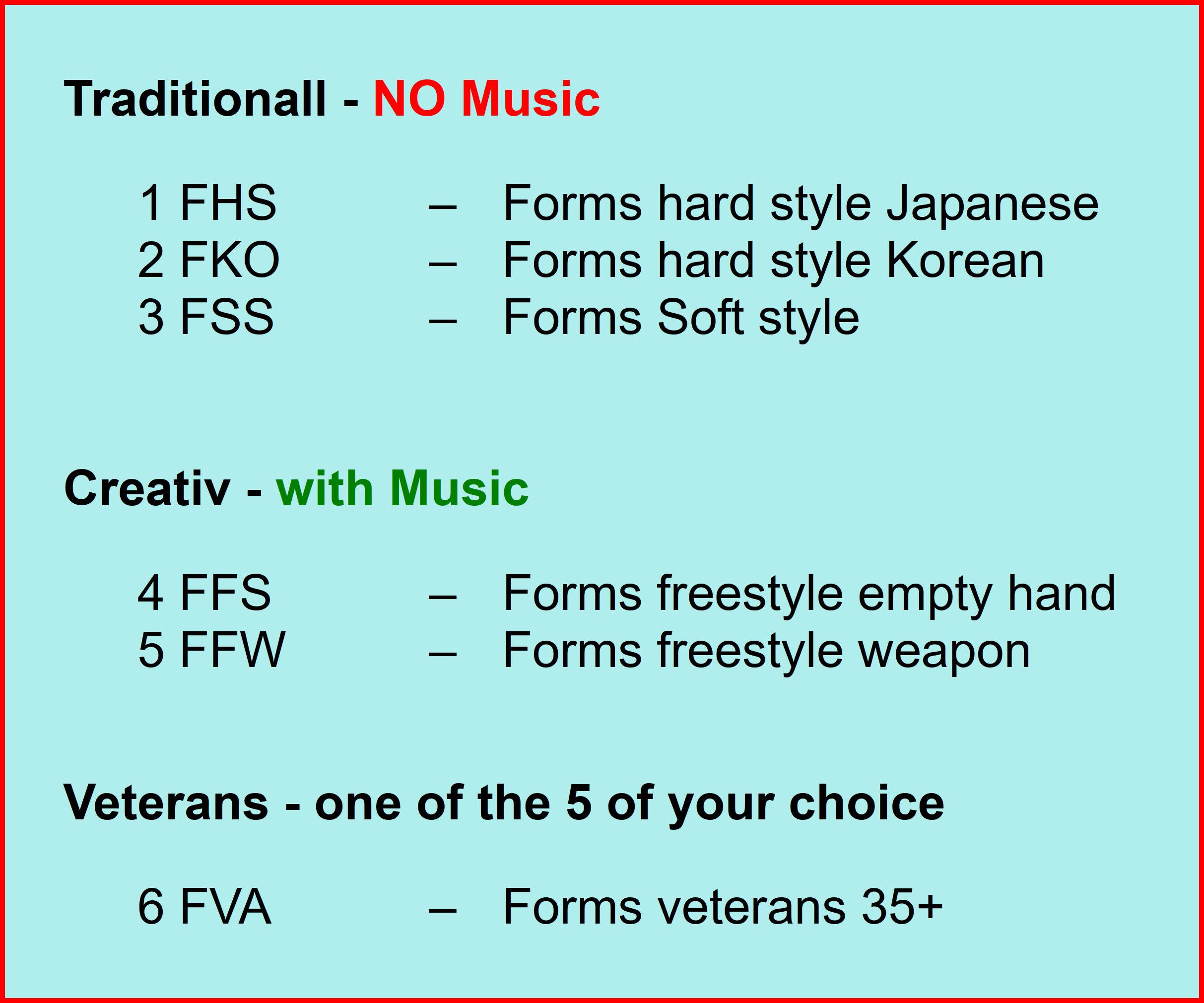 The scoring system is fair and very simple. Five international WKF judges score and the highest and lowest points are deleted. 
WKF rules for Forms in various languages are waiting for your download here !
For any further request in Forms contact our WKF Head office directly by mail.