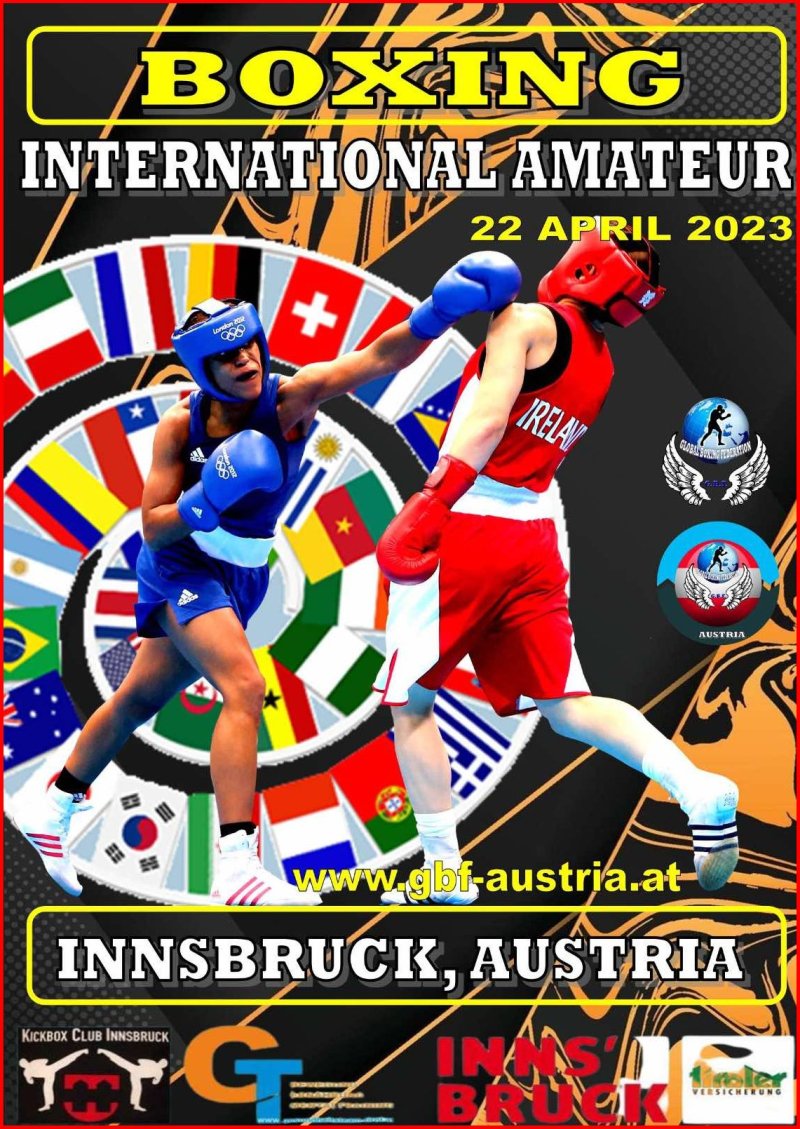 In cooperation with the WKF TIROL regional association, our partner GBF AUSTRIA organizes an international amateur boxing tournament in the Leitgebhalle, Innsbruck.
For all men and women, from 16 to 35 years, with the required valid GBF license.
The tournament takes place at the same time, in the same hall as our WKF Austrian Open, but is an independent event.
Perfect for all teams that have boxing AND kickboxing athletes, female and male !
Pre-registration via  e-mail is required!