The 3rd Charity Gala "Open Cup Europe 2021" organized by the K-1 Mikołów Association "Flash" is approaching.
The competition will take place now on April 17th, 2021 in the MOSiR Mikołów sports hall at ul. Bandurskiego 1A.
This time the gala is dedicated to an exceptional fighter – Oliwia Sołtysiak, who recently fought against T-type lymphocytic leukemia. We can expect many excellent matches.
As Dariusz Zając, WKF president of the board of the association, says, we will be able to see the players, incl. from Austria, the Czech Republic, Ukraine and even Uganda. They will fight for the belt of the world champion and Poland international Champion. It will be a special afternoon and evening.
– However, the most important goal is to help Oliwia,
and thanks to the support of the County Office, towns and communes, as well as private persons and companies, we can give more of ourselves – says Dariusz Zając.
As every year, the gala will be held in a stationary form. It will also be available on the pay per view platform.
– Adapting to the surrounding situation and in connection with the growing interest, we give the opportunity to see the gala without leaving home – said Jakub Jagoś, Board Representative for Events.
In order to be able to surround Oliwia with the greatest possible care and support, participation in the gala will be in the form of a "donation", and all income and help from individuals and companies will be donated to our little warrior. Therefore, we warmly invite you to support and participate in this wonderful event.
The organizers are doing their best to make the gala professional, but this time not everything depends on them. The epidemic situation will decide whether the event will take place on time and in the planned formula.
Zbliża się  III Charytatywna Gala "Open Cup Europe 2021"
organizowana przez Stowarzyszenie  "Flash" K-1 Mikołów. Zawody odbędą się 17 kwietnia 2021 r w hali sportowej MOSiR Mikołów przy ul. Bandurskiego 1A. Tym razem gala dedykowana jest wyjątkowej wojowniczce – Oliwii Sołtysiak, która niedawno stanęła do walki z białaczką limfatyczną typu T. Możemy się spodziewać wielu znakomitych starć.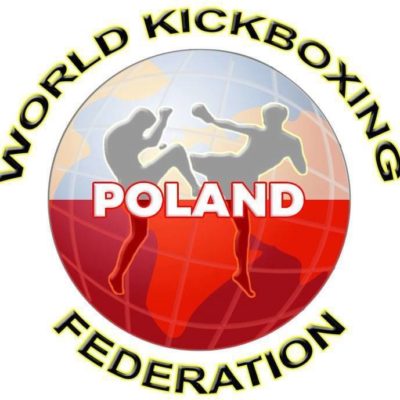 Jak mówi Dariusz Zając prezes zarządu stowarzyszenia, będziemy mogli zobaczyć zawodników, m.in. z Austrii, Czech,  Ukrainy a nawet Ugandy. Powalczą o pas mistrza świata oraz Polski. To będzie wyjątkowe popołudnie i wieczór.
– Jednakże najważniejszym celem  jest pomoc Oliwii, a dzięki wsparciu Starostwa, miast oraz gmin, jak i osób prywatnych oraz firm możemy dać z siebie więcej – mówi Dariusz Zając.
Gala jak co roku odbywać się będzie w formie stacjonarnej. Dostępna będzie również na platformie pay per view.
– Dostosowując się do otaczającej nas sytuacji oraz w związku z rosnącym zainteresowaniem dajemy możliwość zobaczenia gali nie wychodząc z domu  – powiedział Jakub Jagoś, Pełnomocnik Zarządu ds. Eventów.
Aby móc otoczyć Oliwię możliwie jak największą opieką oraz wsparciem, uczestnictwo w gali odbywać się będzie w formie "cegiełki", a cały dochód oraz pomoc osób prywatnych i firm przekazane zostaną naszej małej wojowniczce. W związku z tym gorąco zapraszamy do wspierania oraz uczestnictwa w tym wspaniałym wydarzeniu.
Organizatorzy dwoją się i  troją, aby gala wypadła profesjonalnie, ale tym razem nie wszystko zależy od nich. 
O tym, czy impreza odbędzie się terminowo i w planowanej formule zdecyduje sytuacja epidemiczna.