WKF NETHERLANDS president Mr. Sijou VAN DER SPEK is our promoter of the WKF European Championships 2021.
Now he announce the next interesting event in February 2020:
Next year, on Saturday the 8th of February 2020. We will have a surprise workout for you from 24.00 a.m till 12.00 p.m.
Open registration for all athletes and organizations. Who have the Guts. There are no excuses. There is no way back. There can be only one winner.
All aspects of sports will be trained: Special tasks route, observation methods and techniques, survival, Kung Fu, Muay Thai, MMA, Special Combat, Fitness, Cardio, Bootcamp, Total Body Workout.
We see you at  "The Kokoro Challenge" 2020.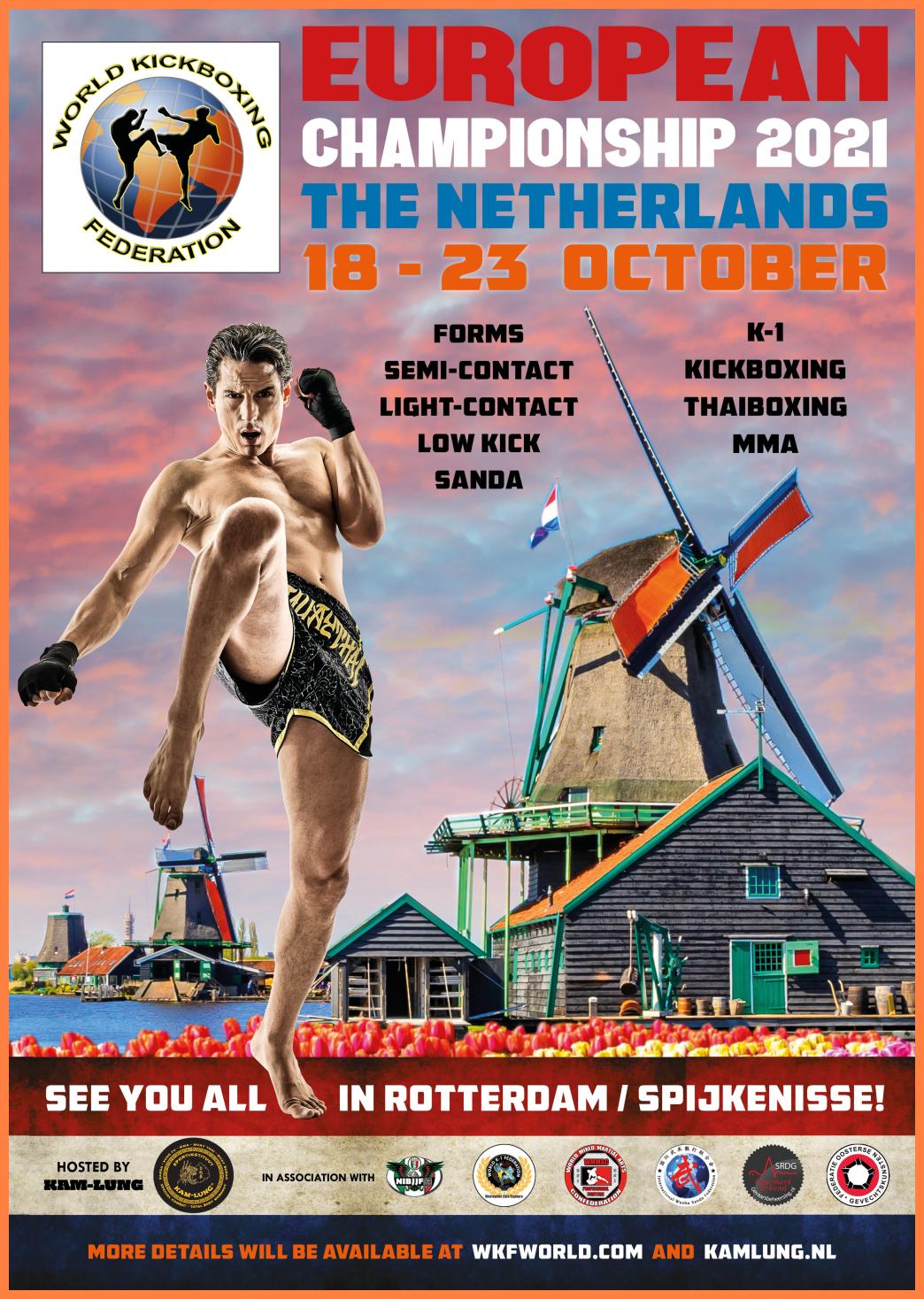 This work out will be indoor as well as outdoor. Needed for the KOKORO Challenge:
Complete training outfit/sports bag containing the following items: Running shoes, Tracksuit, Muay Thai shorts, MMA Shorts or Kung Fu outfit, Boxing gloves, wraps, mouth guard, groin protection, shin protection, a water bottle(can), pen and paper and regular clothes.
Sign in now for the Ultimate Kokoro Challenge 2020. The Kokoro Challenge will start at 24.00 a.m. Be sure you be there
Date: Saturday the 8th of February 2020.
Location: Sport & Education Institute Kam-Lung
Address: Hugo van Voorneweg no 39    City: 3218 VE Nissewaard (Heenvliet) near Rotterdam
Check in: from 22.30 p.m till 23.30 p.m.      Start: 24.00 a.m.     Finish: 12.00 p.m.
Fee: 37.50 p.p. including certificate
Special offers:  all members of Kam-Lung, ICMAF & IWSF, WCA, FIMAC, CIOS, SRDG, SKMO, WKF and FOG receive a 20% discount.
For any further information and directly registration contact Mr. VAN DER SPEK by mail !