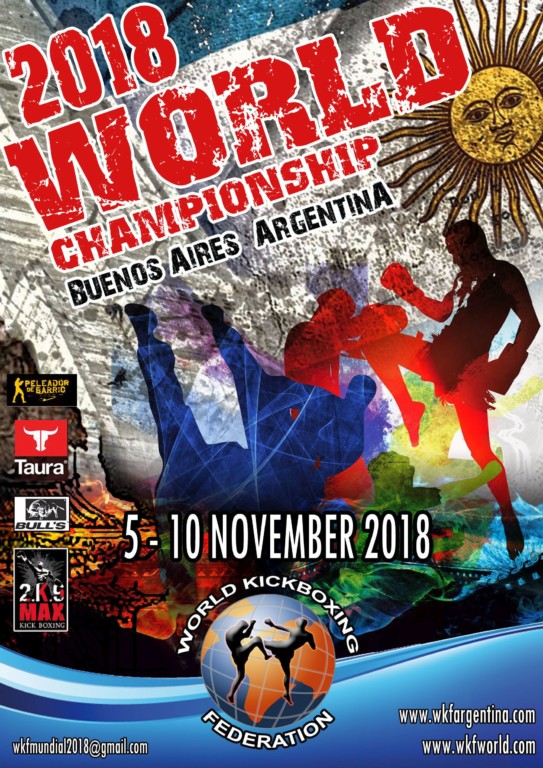 WKF ARGENTINA  president Carlos SUAREZ and his local team invite the World for the next WKF WORLD CHAMPIONSHIPS 2018, November 5th -10th.
Beautiful City of Buenos Aires in Argentina is the host City.
Until today we have 50 country registrations from all 6 continents. Many competitors in MMA and Semi contact, a huge WKF CHINA team for Sanda will attend too.
Muay Thai in Andria is in full Muay Thai rules !