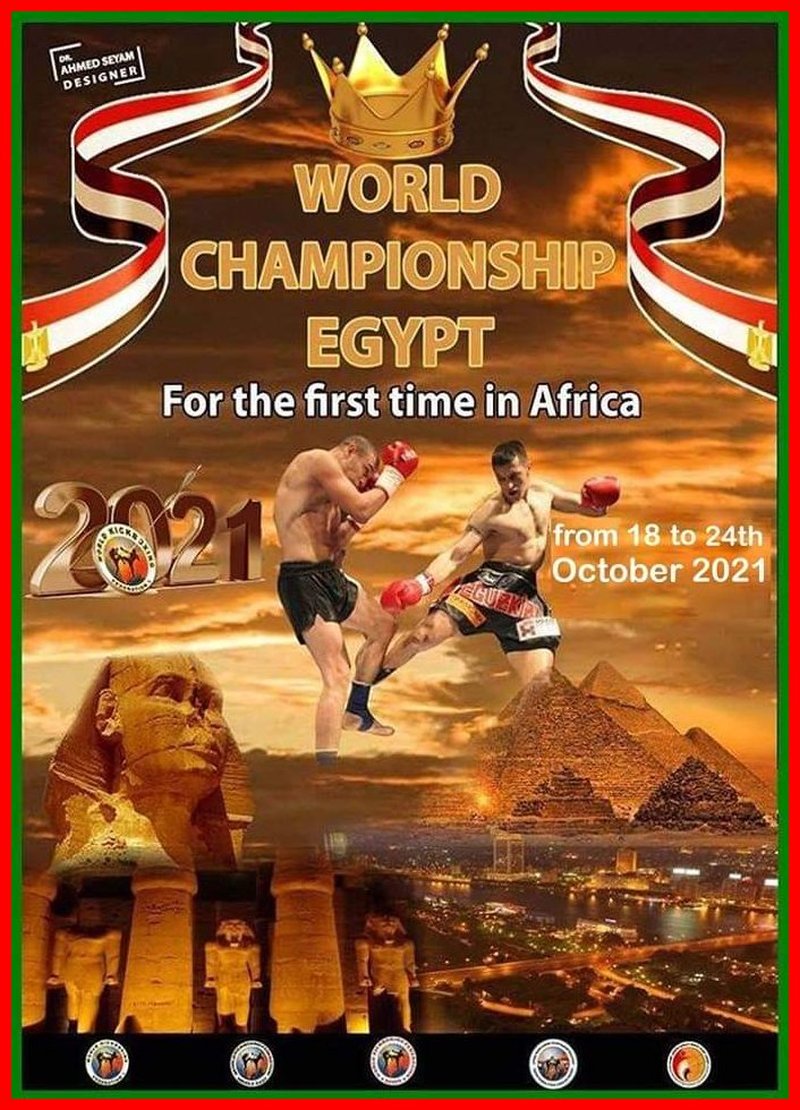 WKF EGYPT  president Mohamed DESSOUKI and his local team invite the World for the next WKF WORLD CHAMPIONSHIPS 2021, October 18th -24th.
Beautiful City of Cairo in Egypt is the host City.
Until today we have 52 country registrations from all 6 continents. Many competitors in MMA and Semi contact, a huge WKF CHINA team for Sanda will attend too.
Muay Thai in Egypt is in full Muay Thai rules !
Sport has no racial, social or political barriers, which means that it is the perfect way for all men and women, boys and girls to achieve amazing results, regardless of race, creed or colour.
The opportunity to represent one's country in the name of sport at an international level is probably one of the greatest achievements an individual can make. The pressure that the competitors have at this level is enormous, and goes far beyond normal physical endurance. To win, especially at such a high level, competitors will have to tap into inner resources that their years of training will have prepared them for.
Come to see amazing City Cairo, friendly people, where Orient meets Occident, 5000 Years history, fair accommodation offers, excellent food, famous fish and Tea culture, pastry and cakes and a real great World Championship in Egypt.
This is was you will get in Cairo
Egypt welcomes you